All about the parish council home page
parish council, home
OgImage:
Neyland Town Council
01646 629885
townclerk@neyland.org.uk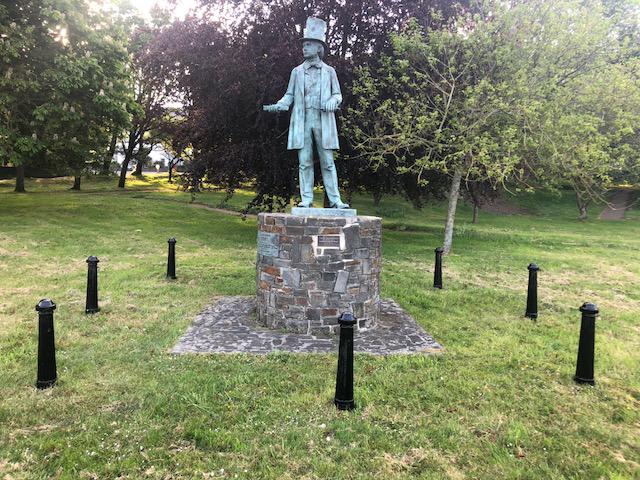 Neyland Town Council is made up of 12 Town Councillors who work closely with the Town Clerk to represent their electorate, deliver services to meet local needs and strive to improve the quality of life in our Neyland community. There are two Wards in Neyland: Neyland East and Neyland West and all Councillors contribute to their communities by attending meetings and committees; deciding which activities to support and where money should be spent; what services should be delivered and what policies should be supported. They try to make sure their decisions lead to efficient and effective services by monitoring how well things are working and they often get involved locally by going to meetings of other organisations or bodies affecting the wider community. Town Councillors are not personally responsible for the Town Council's debts at all and can also be helpful in enabling residents to raise issues of concern to them.
Neyland is situated on the northern bank of the River Cleddau in Pembrokeshire and has a vibrant community of around 3000 residents. It's a friendly place which grew up around the coming of the railway back in the 1850's - its origins can be traced back precisely to Tuesday 15th April 1856, when the South Wales Railway (which reached Haverfordwest in December 1853), officially opened at Neyland.
The original insignificant village of Neyland, sometimes rendered as `Nayland`, had in 1851, rather fewer than 200 inhabitants. The village, on the northern bank of Milford Haven, once had a Salt Refinery and a Shipyard and in the mid nineteenth century consisted of cottages, two chapels and two public houses. Most of the buildings were levelled by the Railway Company between 1855/1856. Once the railway opened, an entirely new Neyland grew up, near to the all important railway. The choice of Neyland as the terminus of the railway was entirely that of Isambard Kingdom Brunel ~(1806-1859). It is therefore highly appropriate that he is regarded as the founder of Neyland Town.
Neyland is now a very friendly, modern town with a beautiful Marina and its own Yacht Club. It is twinned with Sanguinet in France.
Neyland Matters
Five new Town Councillors will be co-opted next week bringing the number of Town Councillors to nine: four ladies and five men. Three casual vacancies remain and these will be advertised soon. Congratulations to the soon-to-be Town Councillors and we all look forward to working together for the good of Neyland.
It was a lovely evening for our Jubilee Event,held over the Queen's Platinum Jubilee Weekend, which was very well attended. Our thanks to the children who dressed up for the competition which was held before the Jubilee Beacon with its homemade crown was lit and to all the helpers. We all sang along with Neyland Ladies Choir and had a good time. See Events for some pics.