All about the parish council home page
parish council, home
OgImage:
Neyland Town Council
01646 629885
townclerk@neyland.org.uk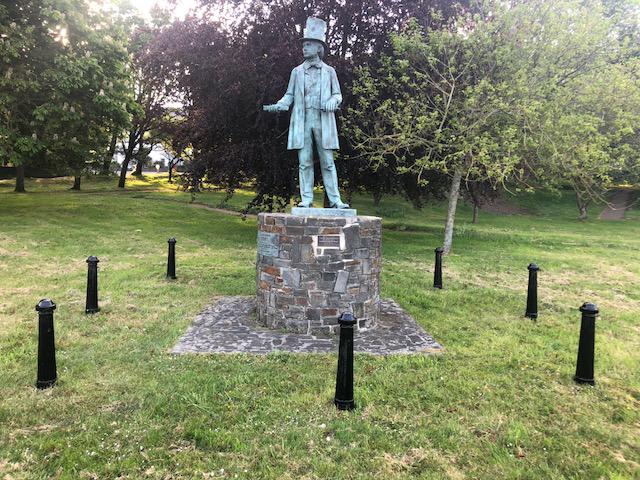 Neyland Town Council is made up of 12 Town Councillors who work closely with the Town Clerk to represent their electorate, deliver services to meet local needs and strive to improve the quality of life in our Neyland community. There are two Wards in Neyland: Neyland East and Neyland West and all Councillors contribute to their communities by attending meetings and committees; deciding which activities to support and where money should be spent; what services should be delivered and what policies should be supported. They try to make sure their decisions lead to efficient and effective services by monitoring how well things are working and they often get involved locally by going to meetings of other organisations or bodies affecting the wider community. Town Councillors are not personally responsible for the Town Council's debts at all and can also be helpful in enabling residents to raise issues of concern to them.
Neyland is situated on the northern bank of the River Cleddau in Pembrokeshire and has a vibrant community of around 3000 residents. It's a friendly place which grew up around the coming of the railway back in the 1850's - its origins can be traced back precisely to Tuesday 15th April 1856, when the South Wales Railway (which reached Haverfordwest in December 1853), officially opened at Neyland.
The original insignificant village of Neyland, sometimes rendered as `Nayland`, had in 1851, rather fewer than 200 inhabitants. The village, on the northern bank of Milford Haven, once had a Salt Refinery and a Shipyard and in the mid nineteenth century consisted of cottages, two chapels and two public houses. Most of the buildings were levelled by the Railway Company between 1855/1856. Once the railway opened, an entirely new Neyland grew up, near to the all important railway. The choice of Neyland as the terminus of the railway was entirely that of Isambard Kingdom Brunel ~(1806-1859). It is therefore highly appropriate that he is regarded as the founder of Neyland Town.
Neyland is now a very friendly, modern town with a beautiful Marina and its own Yacht Club. It is twinned with Sanguinet in France.


Neyland Matters
NEYLAND & JOHNSTON SURGERY - due to retirement and resignation the surgery in St. Clements Road will have to be restructured from the 1st November. Want to keep the GP surgery? Go on-line and give your views for the public consultation running from the 1st August to the 28th August. https://www.haveyoursay.hduhb.wales.nhs.uk/

Llanstadwell and Neyland Burial Board is looking for a new part-time Clerk. See Notice Board for more details and how to apply.
Neyland Town Council has now chosen the final three to be co-opted onto the Town Council in September. This brings the Town Council back to full strenth with twelve Town Councillors.
Many, many congratulations to the Neyland Carnival Committee for organising the 100th Anniversary Carnival last weekend. Both the weather and the Carnival itself were spectacular. Well done everybody.
At the first meeting of the new Town Council in July, Councillors agreed to make a donation of £200 to Pembrokeshire Pride. Since May the Town Council has also given out £100 each to the 18 Street Parties that took place to celebrate the Queen's Platinum Jubilee Weekend.
.